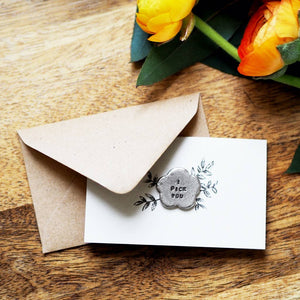 A small card with a tiny token for your loved one. This little love token features a botanical illustration on a soft, oatmeal coloured card with a solid metal flower that reads "I pick you". The card is blank inside and slides into a brown envelope.
Card measures 85 x 55mm
Token measures 2 x 2cm.