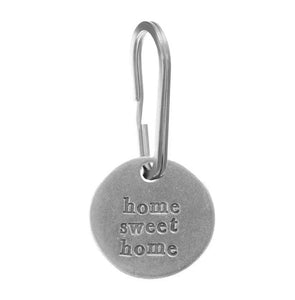 Textured keyring imprinted with the phrase "home sweet home" - a lovely new home keepsake.
Solid pewter token
Stainless steel split ring
Token measures 28 x 28mm
Split ring measures 35mm tall
Brand: Kutuu
You can personalise your keyring by adding small pebbles such as initials, a heart or star.  These are available as an add on here... 
Pebble Add On