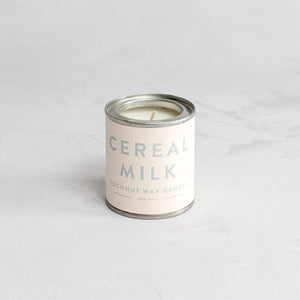 Conscious candles are crafted with 100% sustainably sourced coconut wax. Natural coconut wax is non-toxic and has a clean, even burn allowing the fragrance to beautifully infuse your living space.  Cereal milk is a sweet, warming scent with notes of marshmallow and vanilla.

Dimensions:

5.4cm x 6cm.




Burn time: Approximately 20hr.

Ingredients: 93% coconut wax, 7% fragrance oil.