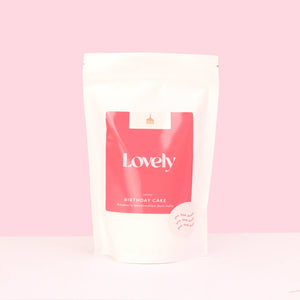 Soak yourself in a birthday cake scented tub with these raspberry and toasted marshmallow bath salts. Grab a handful (or two) and let them melt into a hot bath. Then just lie back and ignore your responsibilities for as long as necessary.
All products are made by hand in our workshop in Sheffield, and tested only on Lovely human beings. This product is 100% natural and vegan.
All bath salts come with a round decorative sticker on the front in 1 of 5 designs. These are applied at random and so may vary from the sticker in the picture.